Do you want to find a small investment but large profits business for Christmas and New Year holiday ?
Hansel electronic's kids amusement rides are the best choice.You can get investment back within 15days.
Usually,it will takes about 40days by ocean freight to your country,and we need about 10days to produce them,totally need about 50days.So,we hope you can make decision asap,please do not loose the chance to earn money!!!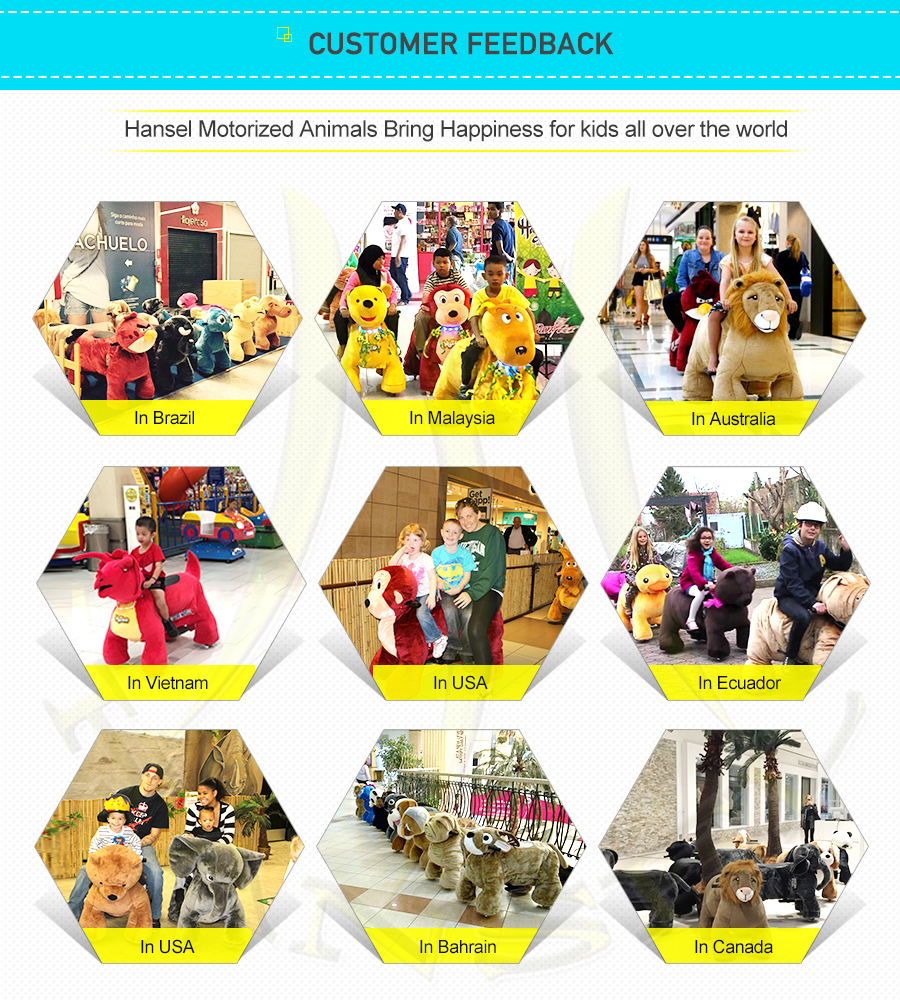 Hansel company manufacturer those electronic riding animals, known as Motorized animals since 2008. Plush motorized animal are also called walking animal bike ,battery animal car, ride on animal toys,4 wheels bikes, happy rides, mountable animals,plush toy on animal, animals electric toys, children play electric operated coin toys, electric toy cars for kids, toy rider coin animal , toys animal electric, stuffed animals that walk, motorized plush animals, zippy toy rides on animal, kids ride ,kiddy ride machine, battery operated toys ,animal walking toys, battery operated ride animals and so on. There are different animal designs with cool music which are attractive for players 1-101 years. They are goods investment for shopping malls, super-market ,parties, events,game centers, amusement park and play ground,etc.