Are you still looking for gift for your kids birthday party or Christmas day?

More and more parents bought simulation animal as gift for birthday party child.They prefer non coin motorized animals .No time limited ,kids can play for long time .Besides you can play with children together .That is full of love and happiness.
Waiting for you to bring happiness and love to your country .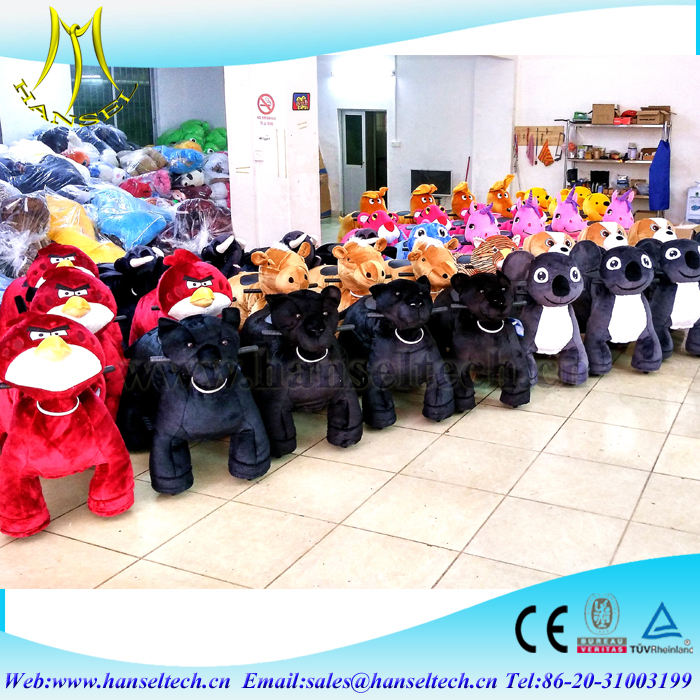 Hansel company manufacturer those electronic riding animals, known as Motorized animals since 2008. Plush motorized animal are also called walking animal bike ,battery animal car, ride on animal toys,4 wheels bikes, happy rides, mountable animals,plush toy on animal, animals electric toys, children play electric operated coin toys, electric toy cars for kids, toy rider coin animal , toys animal electric, stuffed animals that walk, motorized plush animals, zippy toy rides on animal, kids ride ,kiddy ride machine, battery operated toys ,animal walking toys, battery operated ride animals and so on. There are different animal designs with cool music which are attractive for players 1-101 years. They are goods investment for shopping malls, super-market ,parties, events,game centers, amusement park and play ground,etc.