Hansel family outdoor battery power amusement funny motorcycle ride
Price:
US$700.00/Piece
|
Get Latest Price
500 Piece/Pieces per Month
Product Detail
Hansel family outdoor battery power amusement funny motorcycle ride
Battery operated rides is one of the most popular amusement ride. It looks cool with luxury designs. It is easy to control which are suitable for both kids and adults. These portable amusement rides , which are battery operated with remote control, are sure to be a hit with your little children. With an array of musical genres to choose from while riding, as well as different designs such as motorbike, Motor boat , trains, car , dinosaurs, etc. They work with rechargeable batteries, can go forward, backward, turn left and right. They operated easily by the handle . They are the current trend of kids amusement. People in all ages like riding on it. Kids need to be over 4 years to ride on their own, but younger kids can ride with their parents.

Please check the product specifications of the motorbikes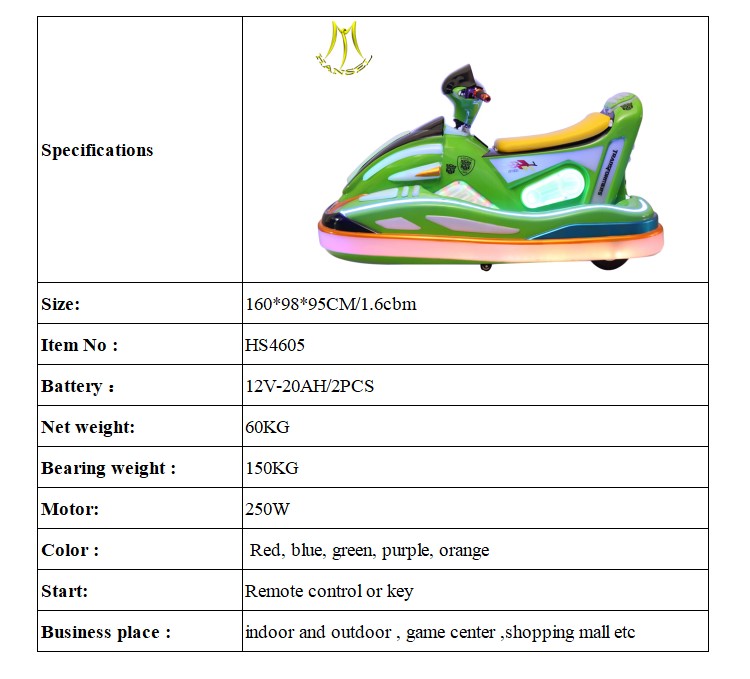 Advantages:
- Remote control -free and easy to control the motorbike
- Streamlined body shape, arc seat, stainless steel wheels with shining light
- Dynamic sound effect, greatly enhance the entertainment atmosphere
- Colorful lights to create the business atmosphere and become the star in night.
- Suitable for people all ages, good business for both indoor and outdoor
- Easy to ride the motorbike with handle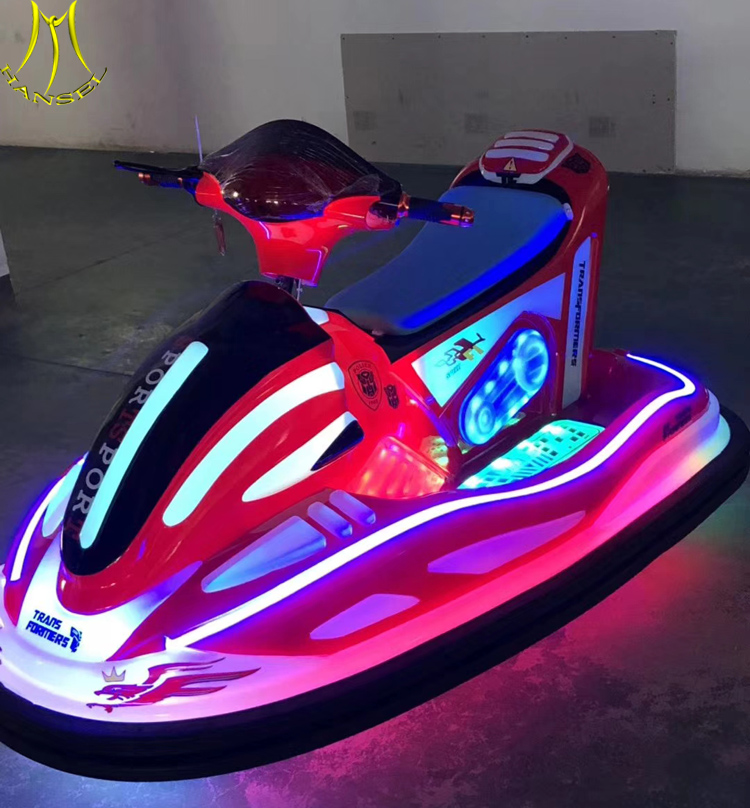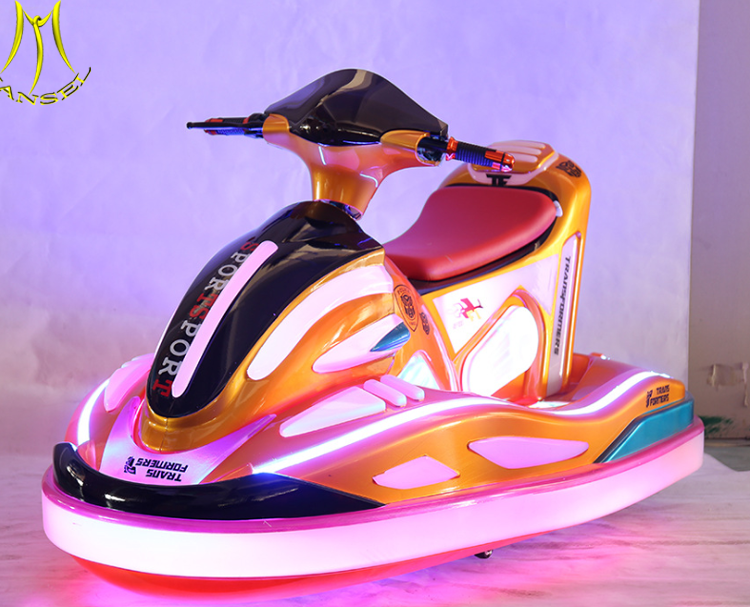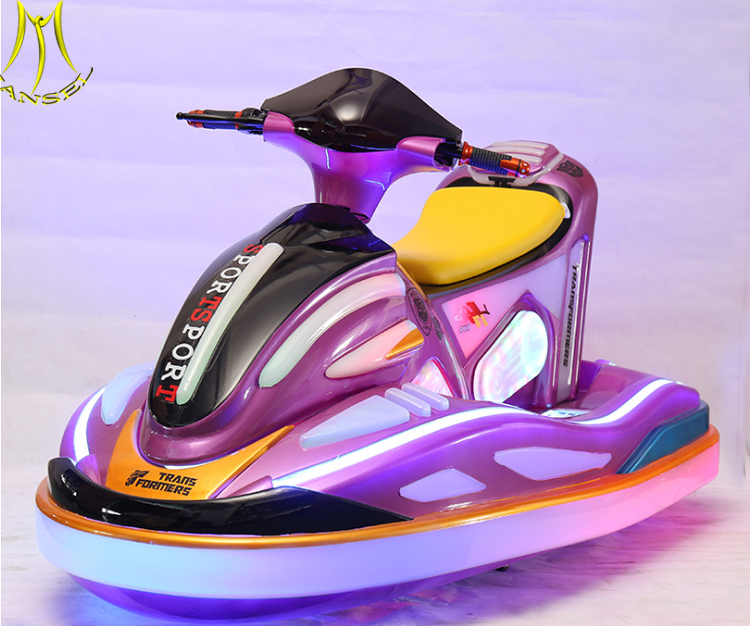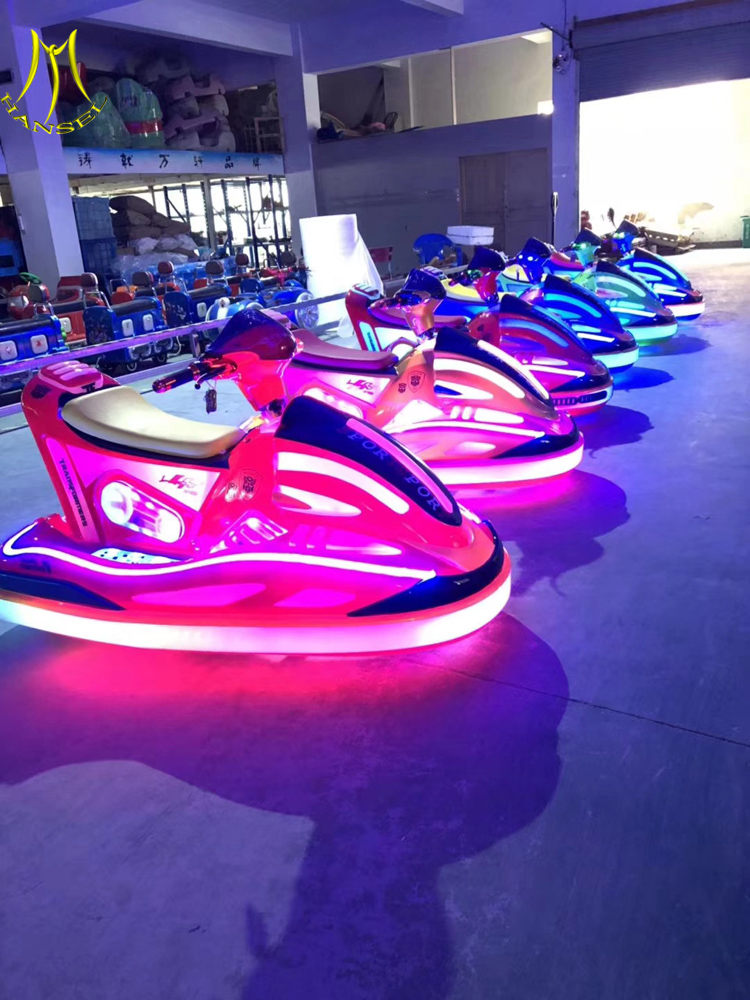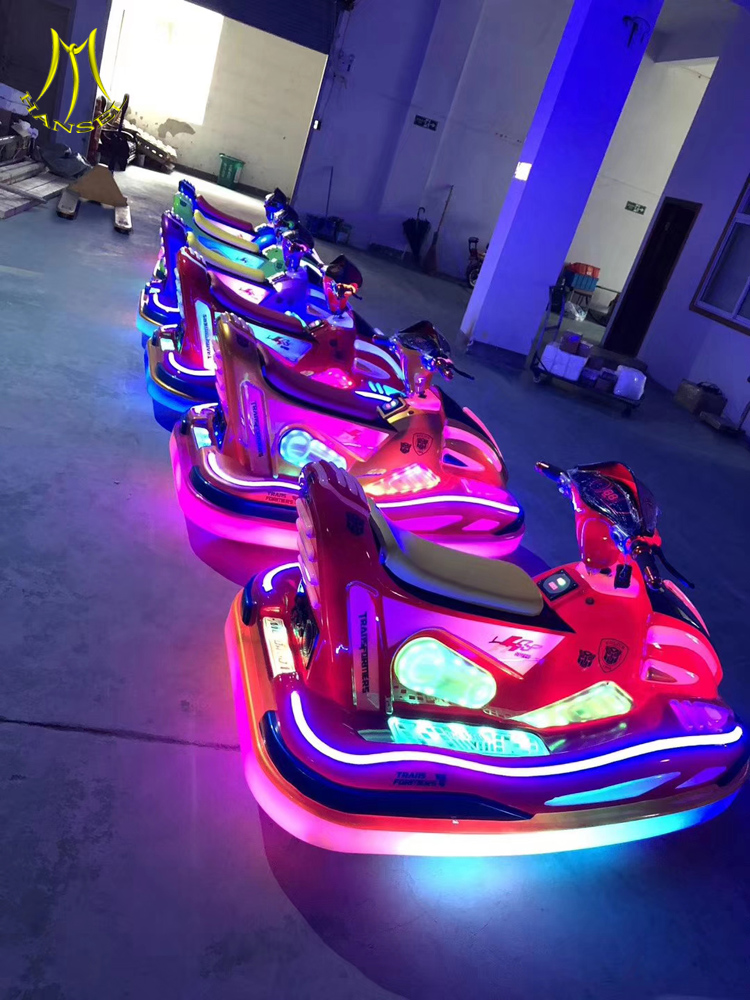 FAQ of a battery Motorbike ride
1. How old for the player to play this battery Motor boat?
Kids over 3 years can play the bumper car. The speed is adjustable. For kids 3-6 years can ride alone with lower speed. Adult can ride with small kids together.
2.Common spare parts
Handle, controller, speed adjuster, battery, motor ,power switch etc.
3.How long time the battery last?
There are 12V-20AH/2pcs battery.
4.What is the motor power?
We use 250W motor for this battery Motorbike ride.
5.Do the voltage and plug of your product to meet the standard in our country?
We will confirm voltage and plug before order and produce machines as the customer's request.
They can be put both indoor and outdoor such as amusement park , aqua park, theme park, indoor game center, shopping mall, super market, parks, streets, etc.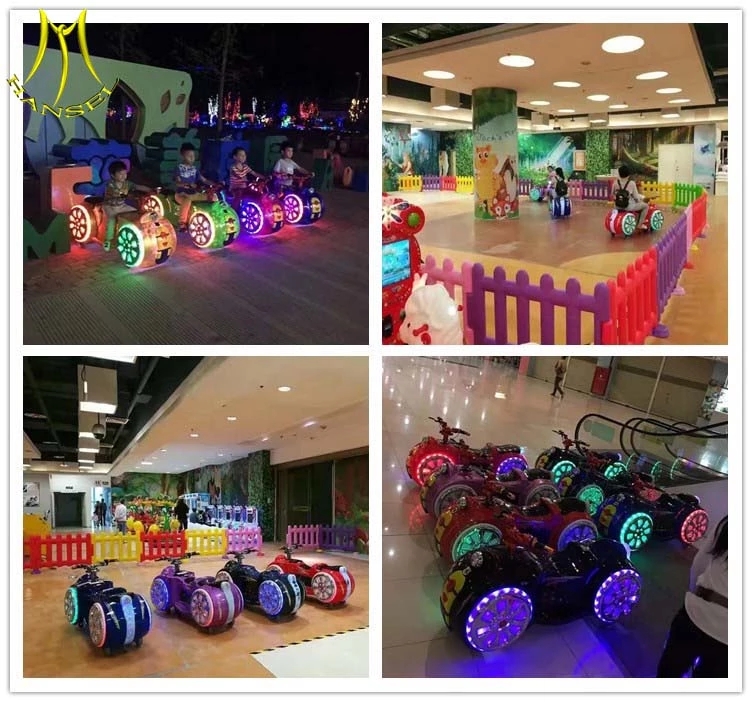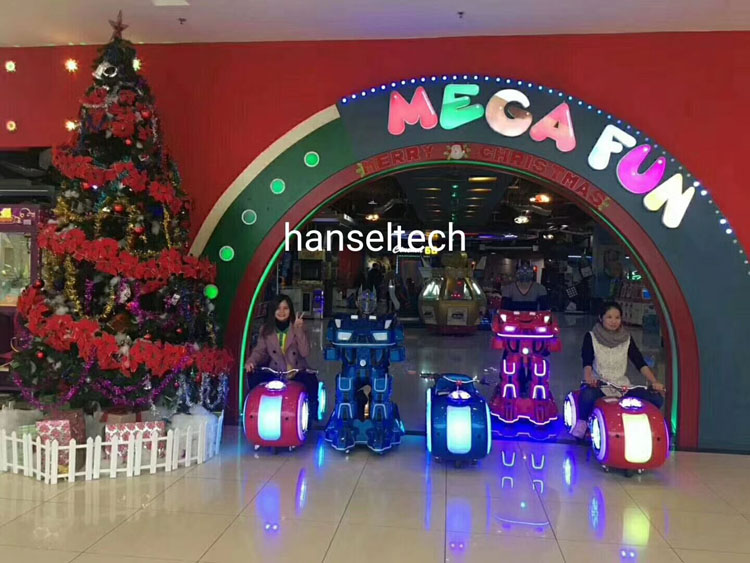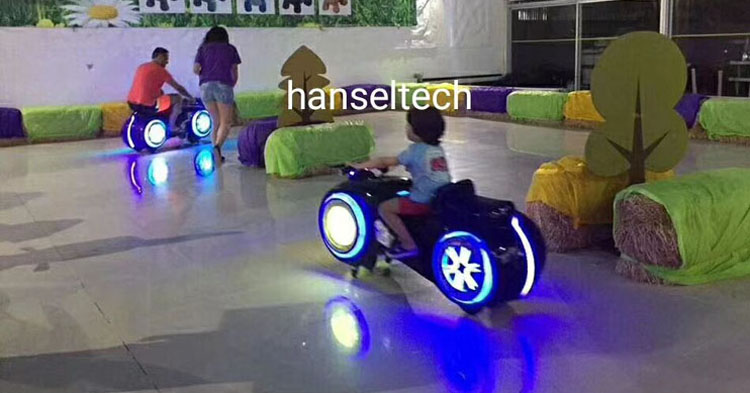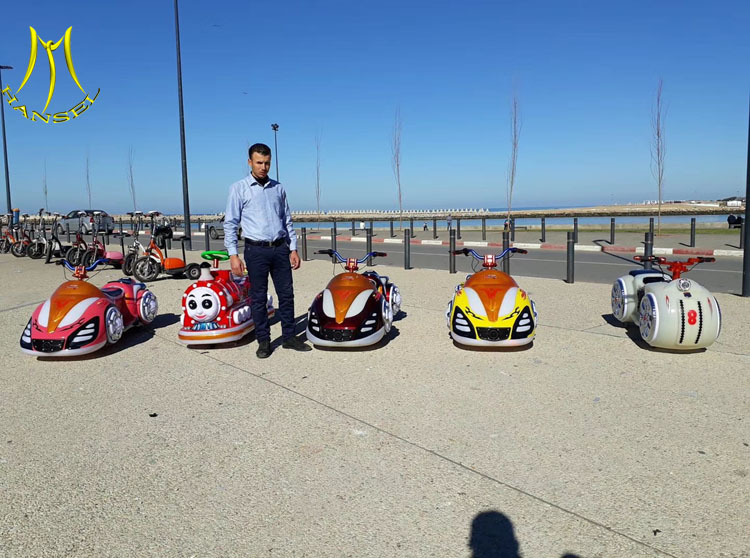 Other motorbike types for reference .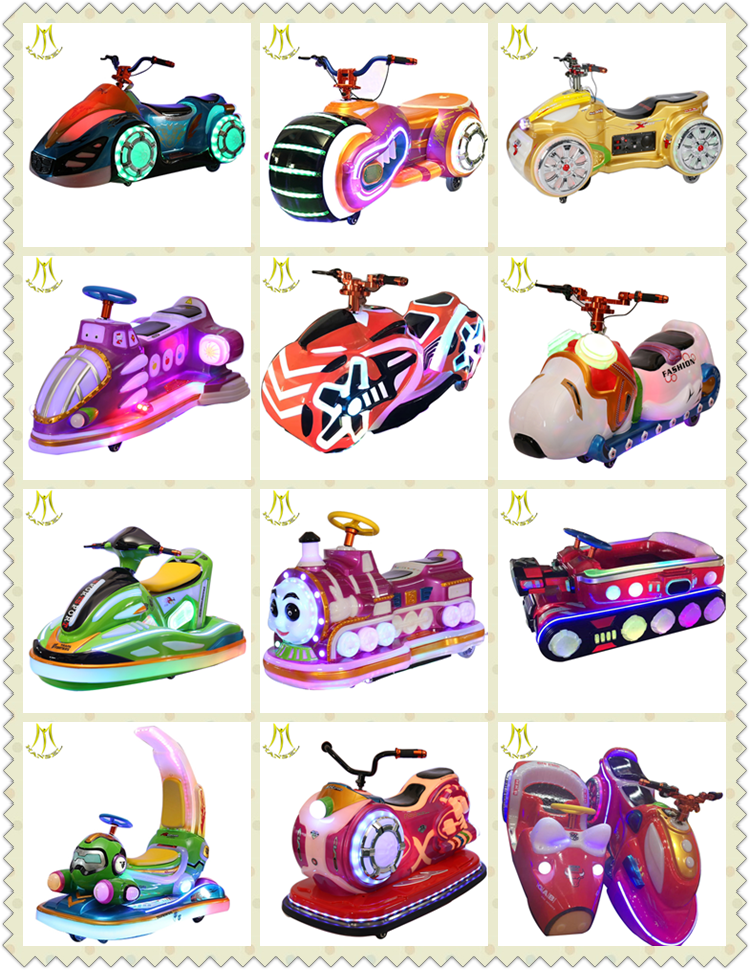 Hansel main products categories: