Hansel amusement park games from china and cheap children video game machine manufacture with low price game machine for children wholesale
Price:
US$369.00/Piece
|
Get Latest Price
Product Detail
Hansel amusement park games from china and cheap children video game machine manufacture with low price game machine for children wholesale
Description of Hansel coin operated game machines:
Coin operated game machines is very attractive with kids, play with game machine is a peroid for childhood of most kids,and It is easy for owner to manage it because of the convinience of coin operated system. There are coin operate shooting machines, racing machines, redemption machines, dancing machines, air hockey machines, basketball machines, music machines, boxing machines, arcade machines, bowling machines, touch screen machines,toy claw machines, crane machines, gift machines,etc.each kind of machine has a lot of fans,when you are a child or you are a child now,which one do you like best?
Introduction

Rocking coin-operated horse/car/motor game machines is specially designed for kids to ride with music. There are different designs such as airplane, car, motor , horse, etc. It is quite suitable for kids 2-5 years.
How to play:
1. Kids sit on the seat.
2. Insert coin to start the game.
3. Popular music playing, and seat motion automatically.
4. Kids sit comfortable and enjoy the back forward swing.
Specification:
| | |
| --- | --- |
| Player | kids |
| seat | 1 seat |
| suitable place | park , playground, game center, mall, square |
| Type | coin operated games |
| Weight | 70KGS |
| Material | hardwarse, plastic |
Features:
1. New fashion and popular kiddie ride game machine
2. With 17 inch HD LCD display, 3D game scene;
3. Coin operated games , easy for management.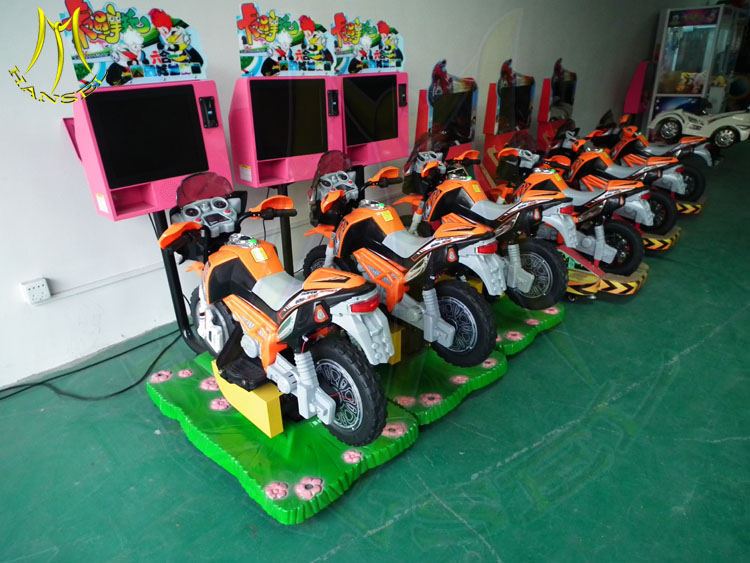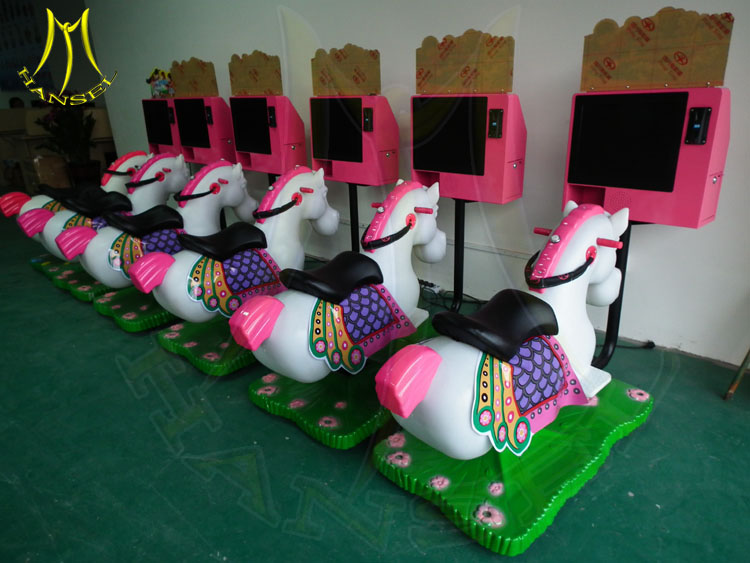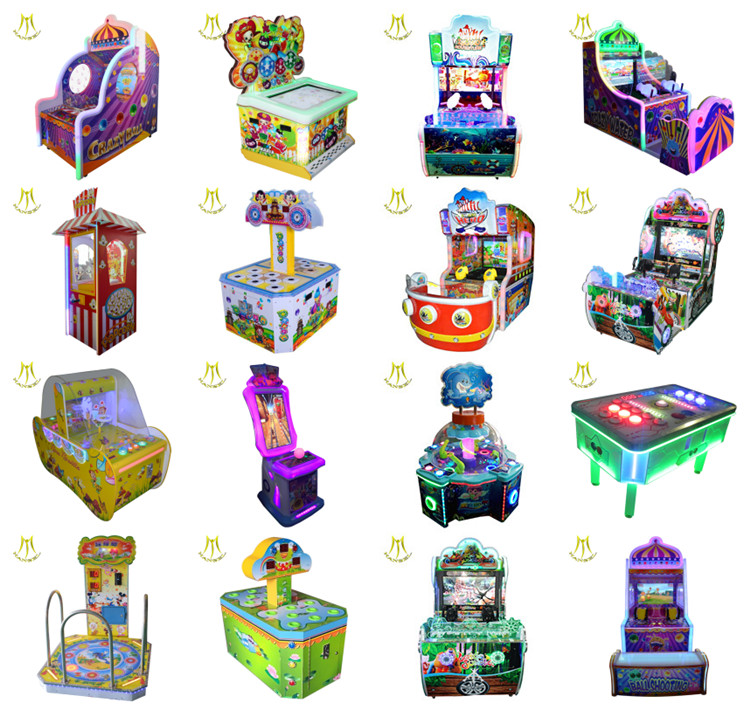 Game machine factory cases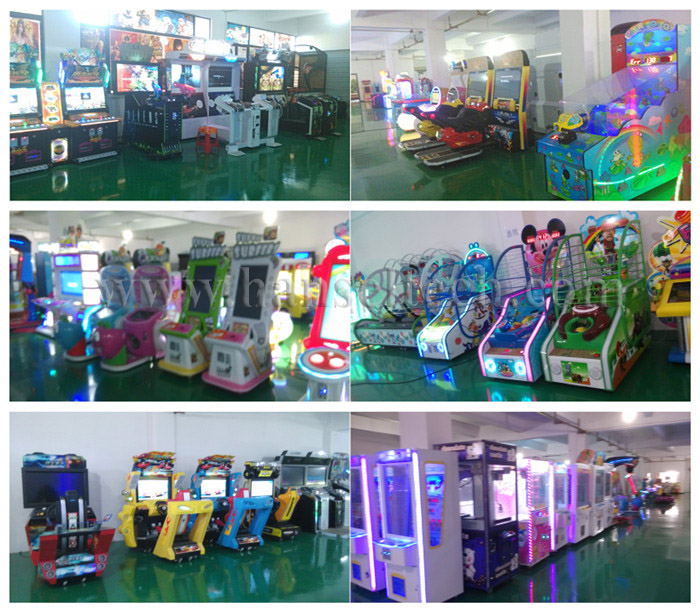 Installation:

A.Some machines are complete when you receive them. Just plug into the electricity, the machines can work.
B.Some machines are separate with different package.We will offer you instruction how to install them.
Packege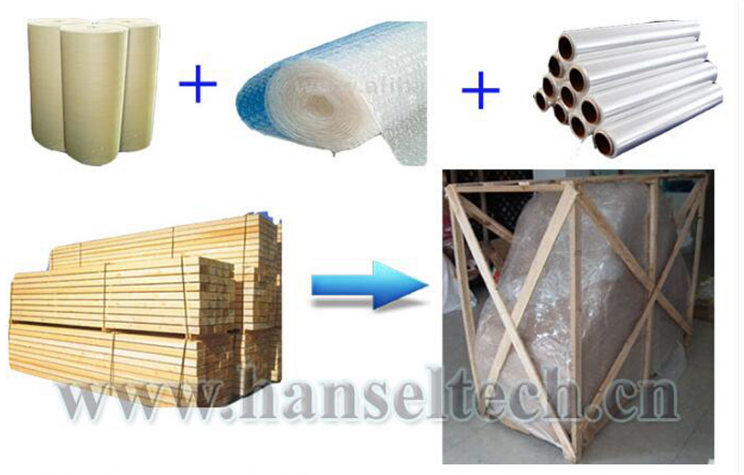 Customer come to visit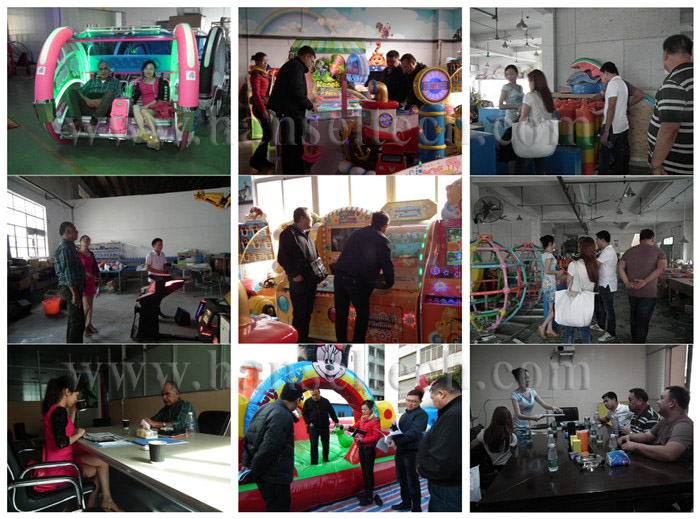 How to place a order?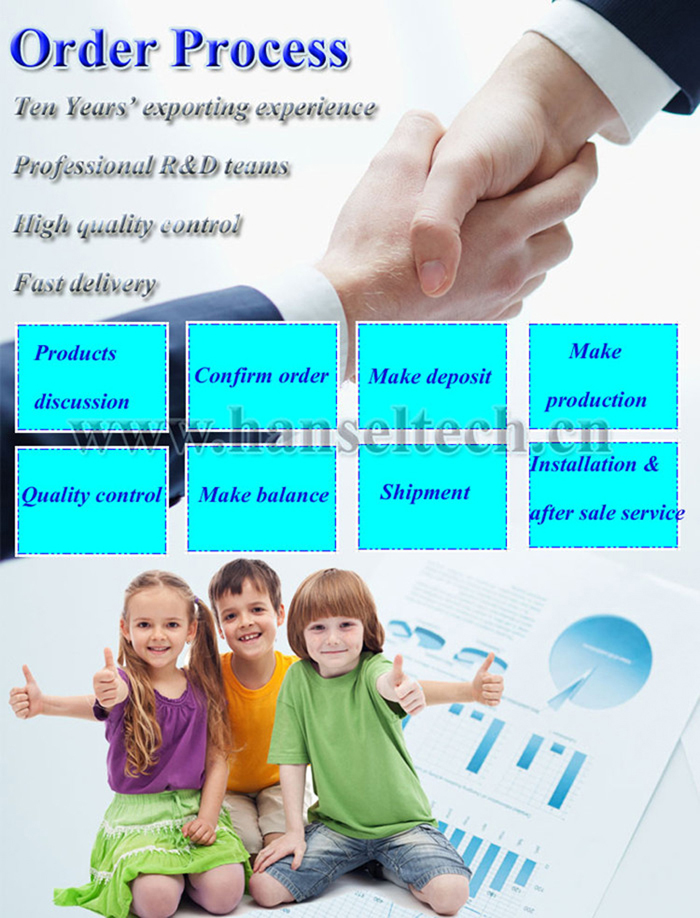 Payment terms:
TT, western union, Money gram. 30% deposit and 70% before delivery.
Warranty :
One year warranty for main parts such as screen, host,motor, etc.
Package:
Bubble pack + Stretch films+ wood frame
Leading time:
10-15 days after receiving deposit.
Other game machines of hansel products
Simulation machines: The most popular simulation shooting games are Time Crisis, House of Dead, Let's go Jungle, Alien, Paradise Lost, Racing storm, etc.There are coin operated motor and car racing machines. The popular games are Out Run, Midnight Tune, Sonic,Initial D, Crazy Speed, Hummer,Need for speed carbon , TT motor, FF motor,GP motor,etc.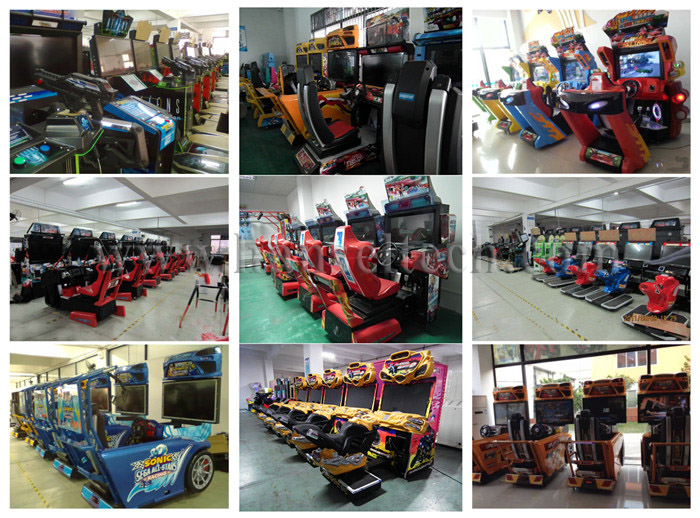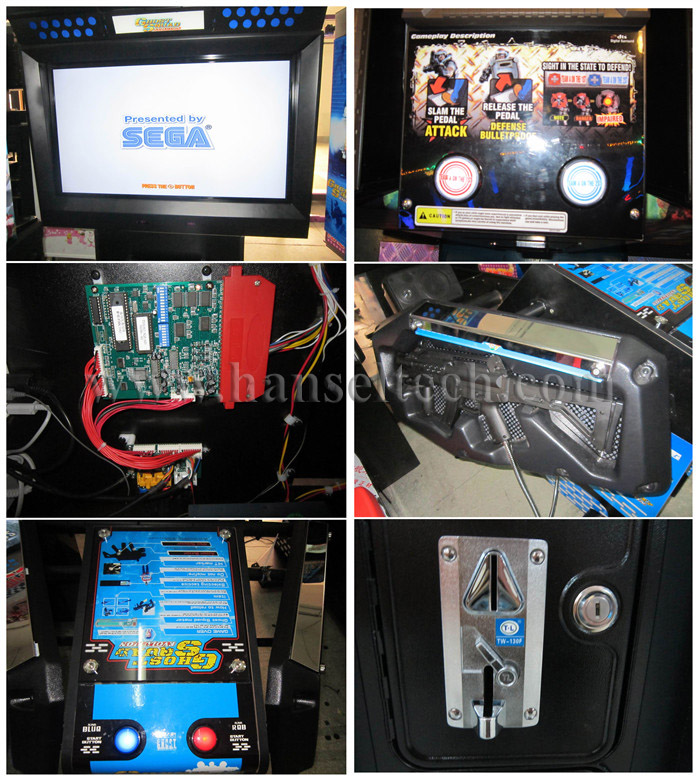 Basketball machines: one of the No 1 machines which can enhance the atmosphere and cheer up all the players. There are two sizes both for kids and adults.
Air hockey: Two sizes for kids and adults. Different designs ,easy to handle, save space of family entertainment center, game center, amusement park, indoor, outdoor playground.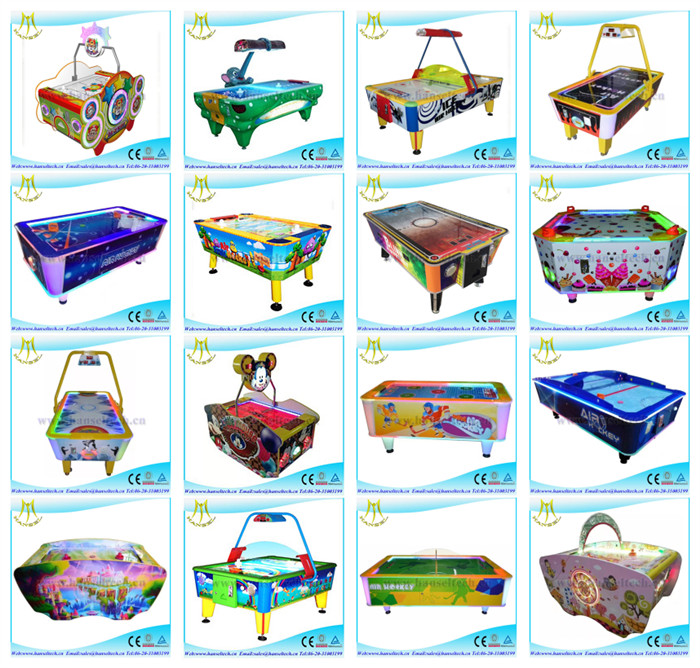 Dancing machines:The main players are fashion teenagers. The players can do exercise in entertainment.Two players can PK to enhance the atmosphere of game center.
Bowling machines: Different types:some with gifts reward system, some with LCD screen.
Gift and toy claw machines : Kids love them best. The kids can not reject to play them while seeing those lovely gifts. The boys would like to win the toys for his girls.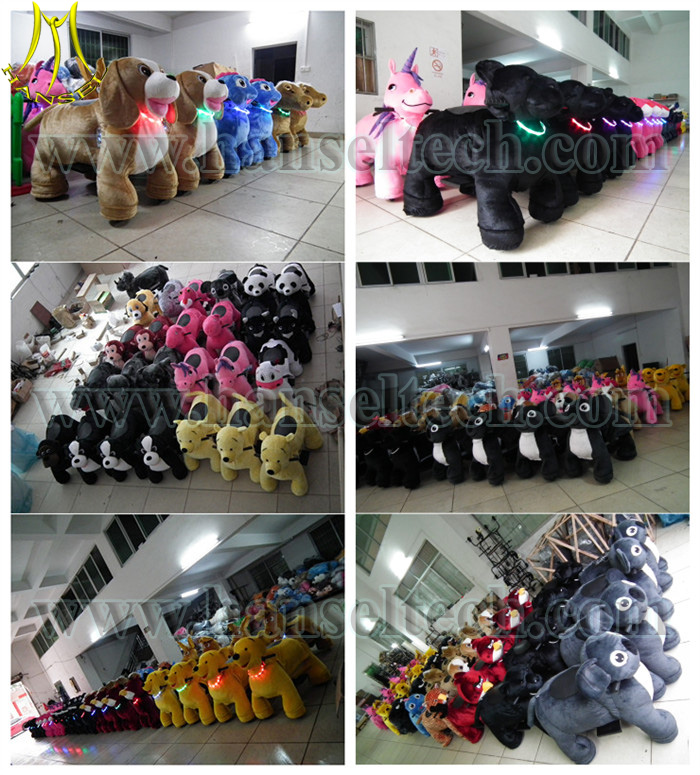 Hansel main products:
Animal scooter rides: Hansel company can offer over 40 different Animal scooter rides for mall.These animal plush rides are popular in the world market and are very attractive for kids in shopping centers, amusement parks, indoor playground, events, parties,etc. The main markets are European and South American countries such as USA, Spain, France, Russian Federation, Chile, Venezuela, Netherlands, etc.
Soft playground: You never know what you are going to find at Hansel indoor playground as we are constantly on the search for new and exciting playground equipment. However, one thing that we can guarantee is our indoor play facility for kids is always going to feature some of the equipment that kids seem to enjoy most, including Slides,Ball pits,Climbing structures,Inflatable structures,Child-sized jungle gym,etc.
Inflatable products: inflatable castle, inflatable slide, bouncing castle, etc. There are both small size and large size. The small size castle are good for home use in the back garden. The large size castle,slide can be put in game center, amusement park, etc.
Coin operated game machines : such as racing machines, shooting machines, gift machines, redemption machines, basketball machines, dancing machines, air hockey,etc.
If there are items you are interested in,please contact us.thank you!