Hansel used kiddie rides for sale outdoor christmas train coin game machine
Price:
US$968.00/Piece
|
Get Latest Price
Product Detail
Hansel used kiddie rides for sale outdoor christmas train coin game machine
Thanks for visiting our website. We are a leading manufacturer of kids amusement equipment. The products you are browsing are Kiddie rides.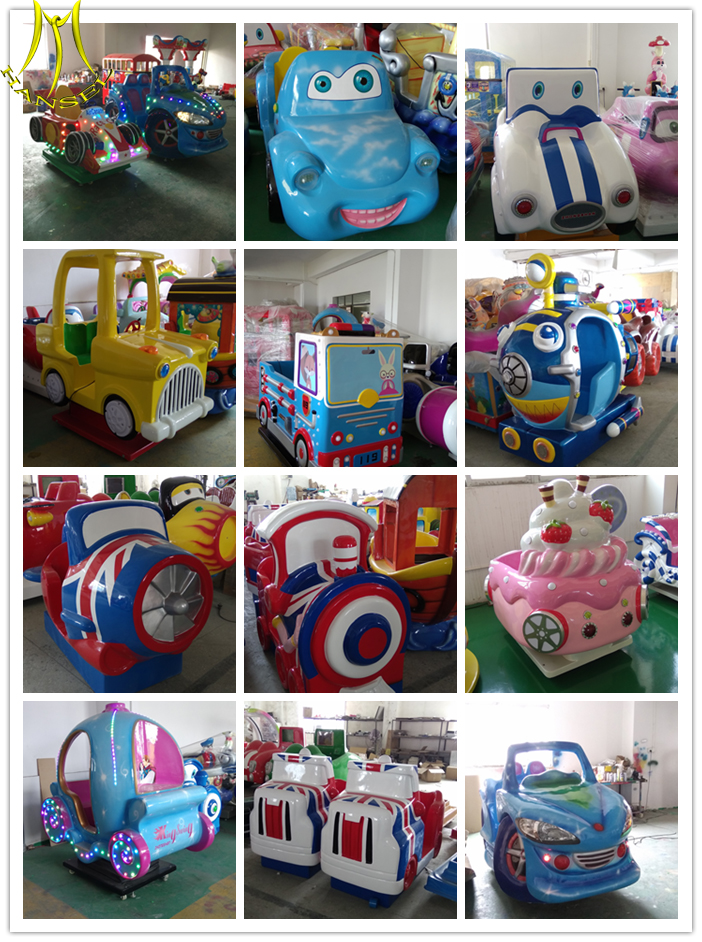 Details about our Hansel kiddie rides
System: coin operated and electric
Type: single - stand kiddie rides, double -stand kiddie rides,video kiddie rides, luxury kiddie rides,kiddie rides with educational games,etc
Main Material: metal base, fiber glass
Main spare parts: control box, motor,CPU coin selector, LCD screen (only for video kiddie rides), etc
Available place: shopping mall, amusement park, hotel, indoor playground, game center, birthday parties, events, advertising, rent,etc.
Play time :1-4 coins to play 2-5 minutes
Age for player: 1- 6 years kids
Screen size: 11'-17'
Bearing Capacity: 50KG for each seat
Music: English music In SD card, can change music
Painting: car oil painting, green paint, no harm for kids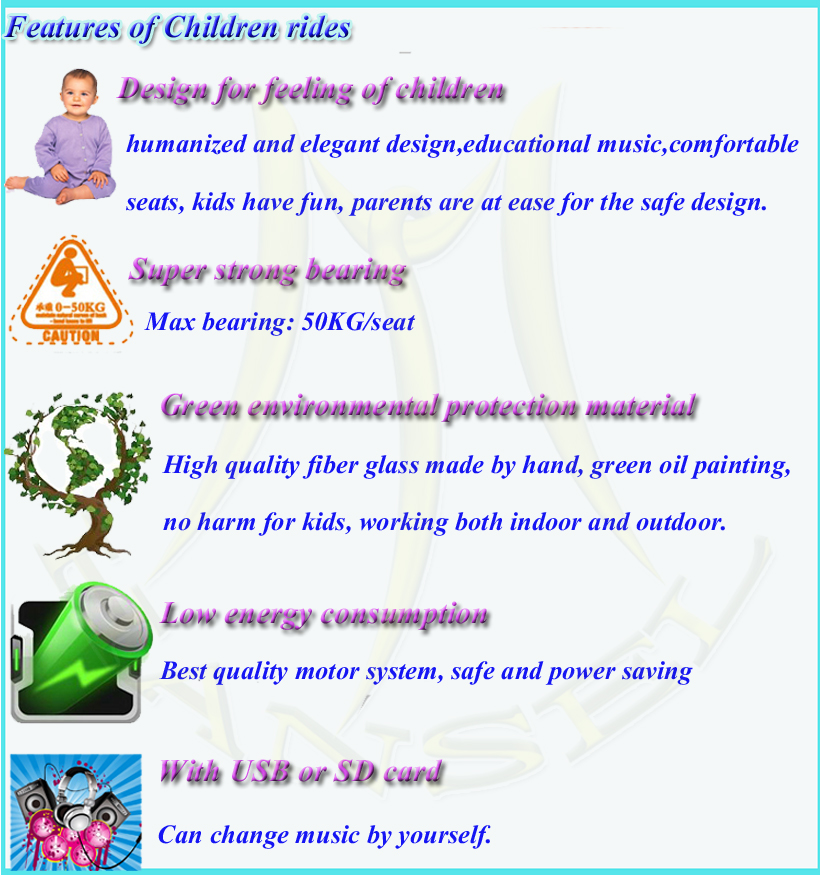 Three types of coin operated kiddie rides
Single stand kiddie rides, Double stand luxury kiddie rides, video kiddie rides, kiddie rides with interactive game.
Here shows Double stand luxury /video kiddie rides
Models and designs: motor kiddie rides,helicopter rides, ride on animal kiddie toy,coin operated boat kiddy ride. train swing rides,car kiddie rider,animal video kid ride,tank children riders,plane kiddie toy,arcade kiddie machines,luxury children ride with games,etc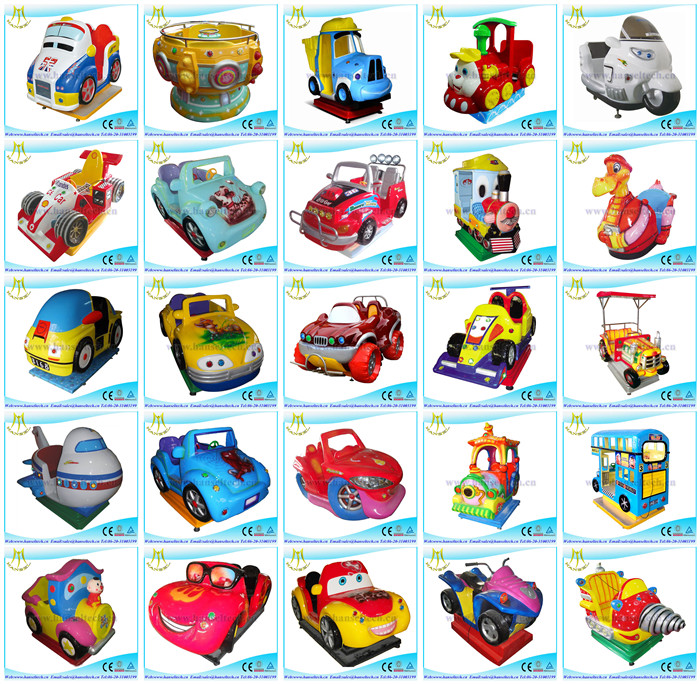 FAQ of coin operated kiddie rides
1.What is kiddie rides?
Kiddie rides is also called coin operated amusement rides, fiber glass rides, coin kiddie rides, kiddy rides, children operated rides, coin kids ride, fiber glass toy rides, etc. There are two main parts : up fiber glass and metal base.
2.The reason to invest kiddie rides
Coin operated kiddie rides are easy for management. You can run business in the shopping mall, supermarket, amusement park, stores, restaurant, hotel, KFC, etc. Put kiddie rides somewhere, the players can insert coins to play them. It is no need for a special person to manage it .
3. How long time to get the money back?
Usually our clients can get profits in 1-2 months.
4.How can I maximize income from a kiddie ride?
The location is the most important. If no kids can find the ride, it will generate NOTHING.
Keep the ride clean!
Rotate your rides frequently between locations. Kids grow tired of riding the same ride continually.
5. How to clean the kiddie rides
Cleaning kit contents: toothbrushes, WD-40, window cleaner, putty knife, rags, etc.
6. How much does the ride cost to operate?
The cost to operate a ride over the course of a day is less than a continually running light bulb.
7.How much weight can your kiddie rides stand
Our kiddies rides can bear 50 kg (110.23 lb) per seat. Moreover, they can withstand up to 80kg (176.37 lb) per seat one moment in time.
8.Can your kiddie rides work with different voltage & frequency specs (non European standards)?
Do not worry! We will customize our kiddie rides to your voltage & frequency specs. We have plenty of experience exporting our products all over the world.
9.Do your coin acceptor work with different national coins?
Sure. We use CPU coin acceptor for our kiddie rides. I can accept any coin/token which the diameter is 20-28mm and thickness is 1.2-2.5mm.
10.What parameters could I program on your kiddie rides?
Music ,Sound volume, number of games per coin, game time,etc
Details and Main parts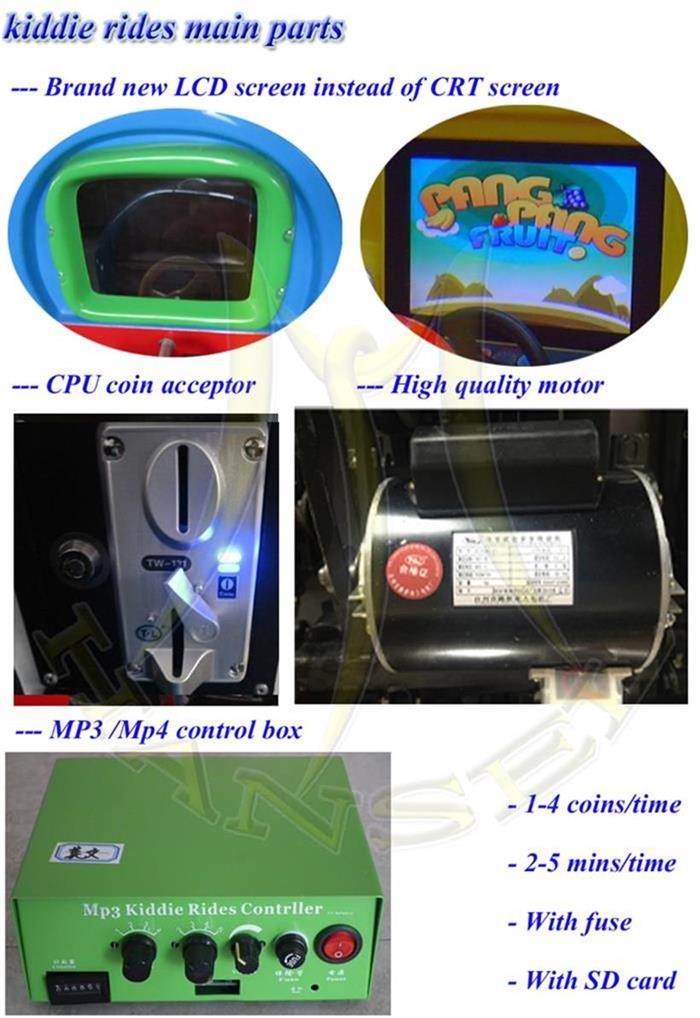 kiddie rides workshop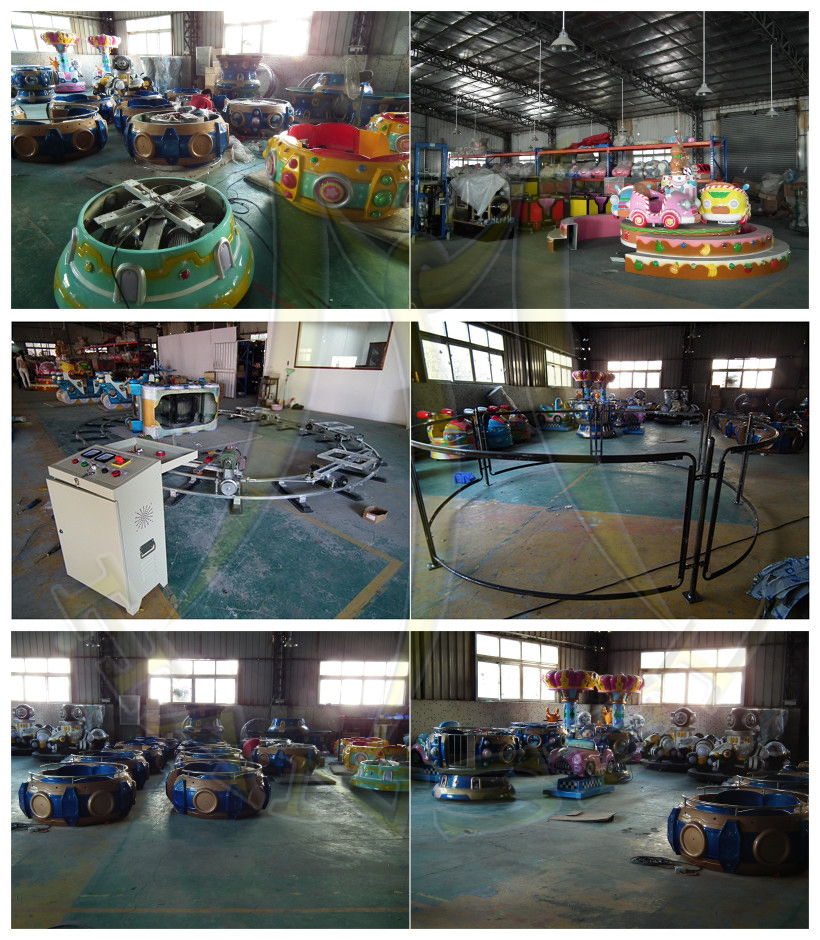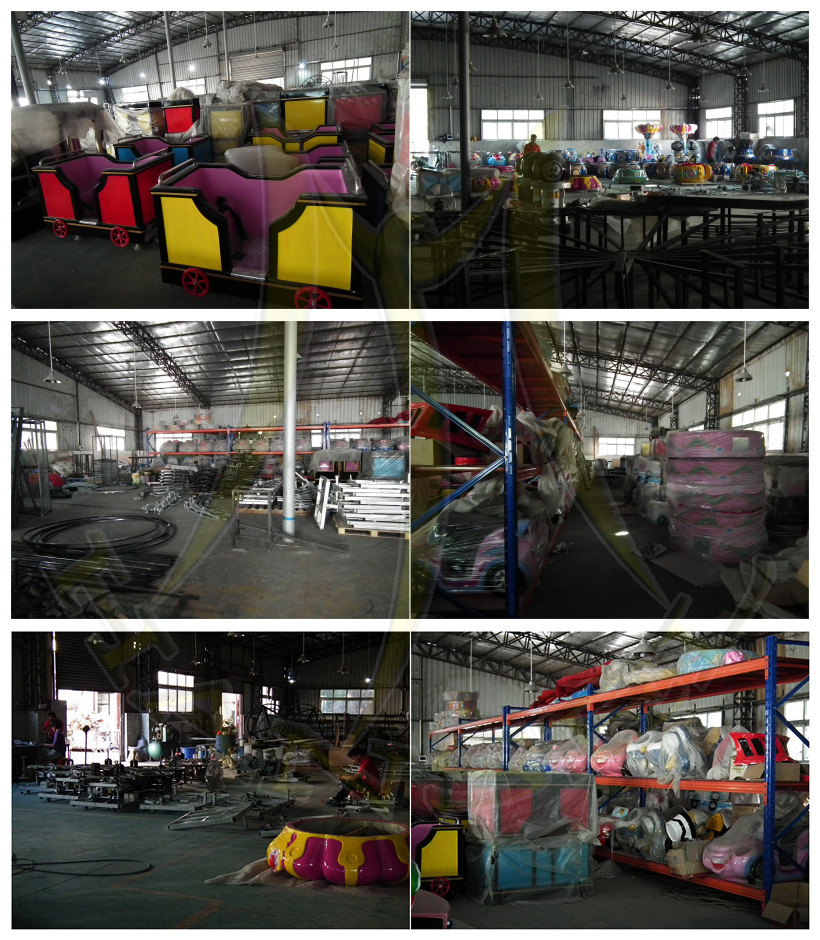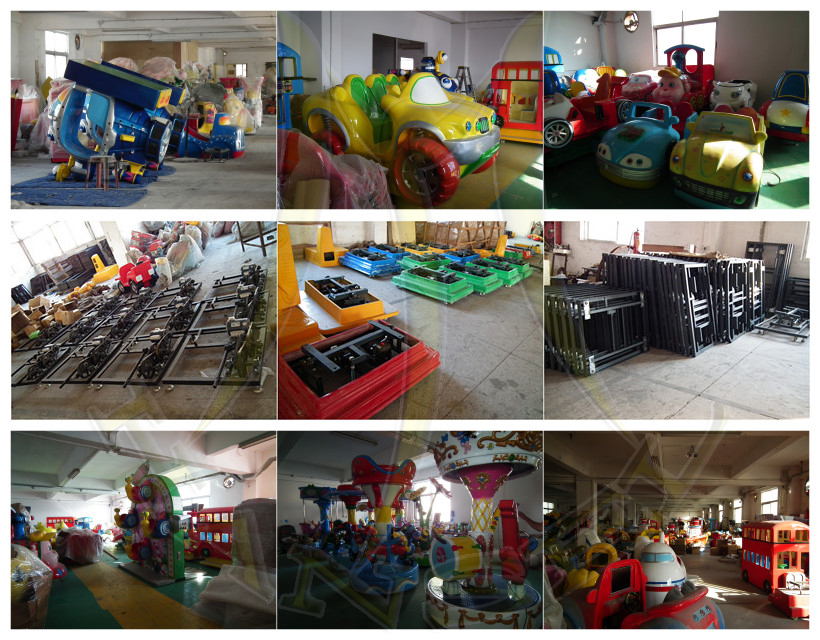 Package and shipment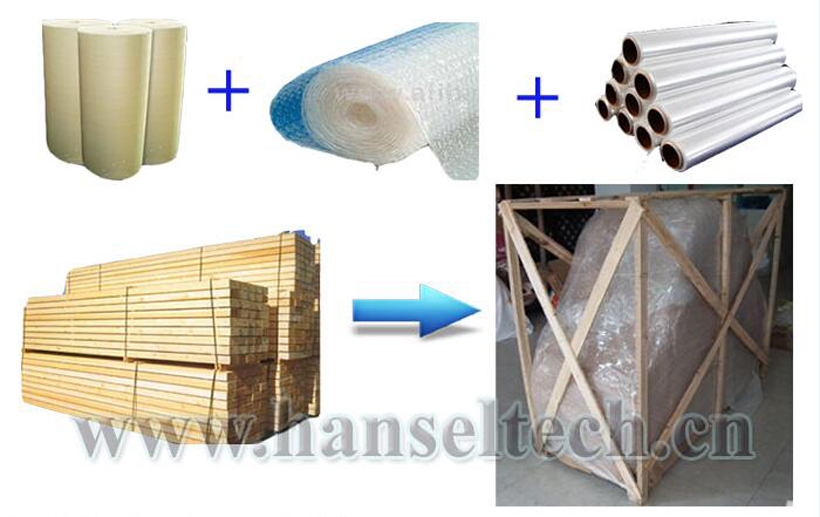 Hansel Main Products:
Walking animal rides:Hansel company can offer over 40 different walking animal rides..These animal plush rides are popular in the world market and are very attractive for kids in shopping centers, amusement parks, indoor playground, events, parties,etc. The main markets are European and South American countries such as USA, Spain, France, Russian Federation, Chile, Venezuela, Netherlands, etc.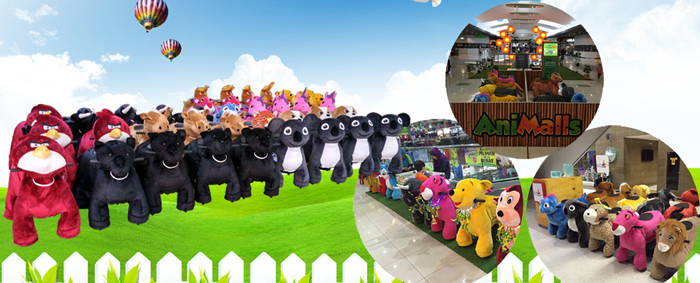 Soft playground: You never know what you are going to find at Hansel indoor playground as we are constantly on the search for new and exciting playground equipment. However, one thing that we can guarantee is our indoor play facility for kids is always going to feature some of the equipment that kids seem to enjoy most, including Slides,Ball pits,Climbing structures,Inflatable structures,Child-sized jungle gym,etc.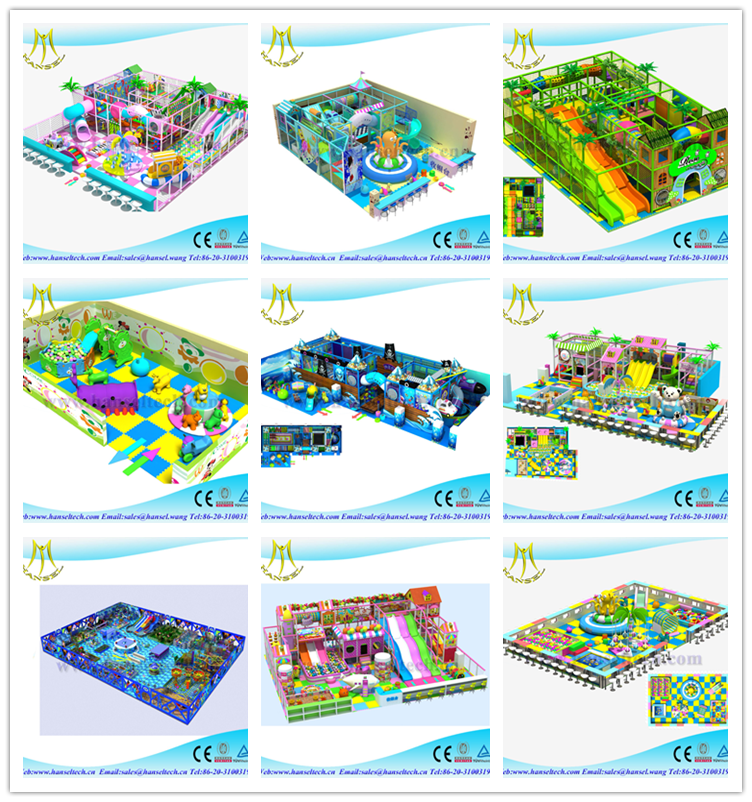 Inflatable products: inflatable castle, inflatable slide, bouncing castle, etc. There are both small size and large size. The small size castle are good for home use in the back garden. The large size castle,slide can be put in game center, amusement park, etc.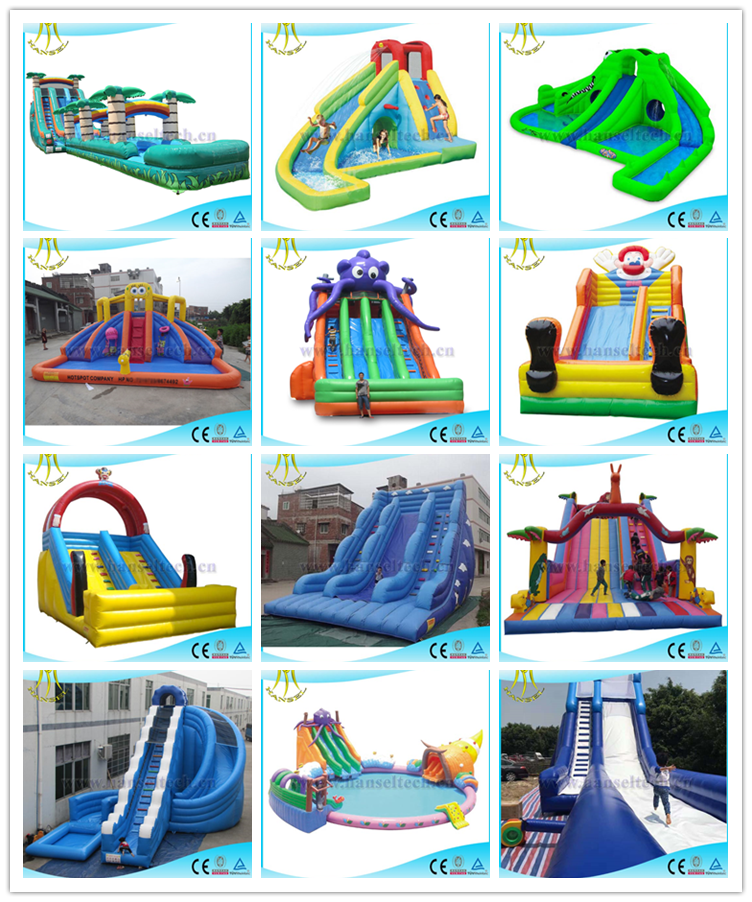 Coin operated fiber glass rides:kiddie rides ,Carousel rides, mini train, revolving elevator, helicopters, bumper cars, track trains,etc. Hansel company can supply over 100 different models of children rides which can meet most of our clients demands.The most popular designs are cars, motors, some animal designs, trains,etc. They are suitable for store, game center, amusement park, shopping center, game center, etc.We have successfully installed bumper cars area for our clients in different countries such as Iraq, Armenia, Pakistan, etc.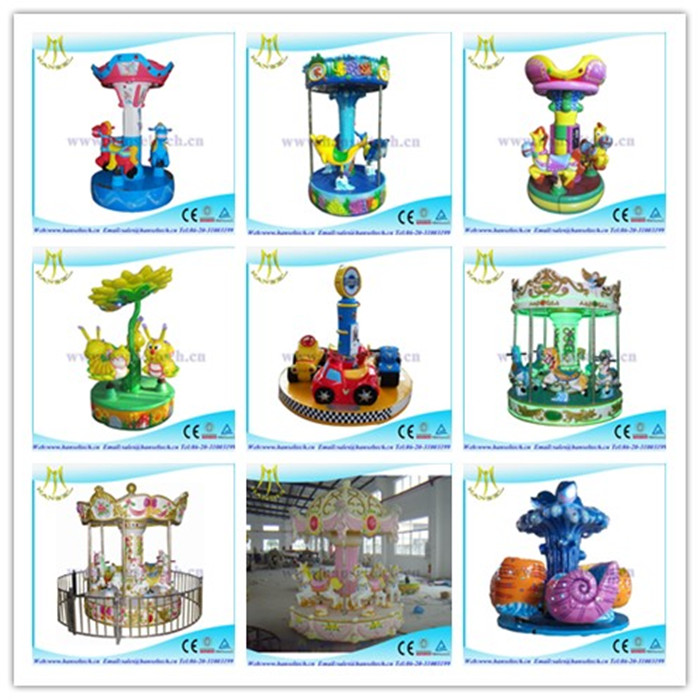 Coin operated game machines : such as shooting machines, racing machines, crane machines, redemption machines, basketball machines, dancing machines, air hockey,etc for game centers.
Guangzhou Hansel Electronic Co., Ltd was found in 2012. The company's investors have ten years experience in children amusement industry.With professional sales, integrated R&D team and effective teamwork, Hansel is engaged in providing children amusement equipment.
Hansel's products cover from walking animal rides, kids indoor playground, fiber glass coin op rides, kids coin operated games.Those items are flexible for FEC, amusement parks, shopping malls, hotel,parties, rental, etc. Hansel's kids amusement games gain fast and durable profits for the customers and enjoy a high reputation all over the world.
Hansel company provide high-quality products, effective after-sales service, faster delivery and most competitive prices. OEM and ODM order is also available.
Hansel's target is promoting healthy kids amusement industry and bring happiness to the kids all over the world.
Hope you can join us and work hand by hand, we believe Hansel will make the world much more colorful.