Hansel Hight-Quality-Happy-Kids-Arcade-Cartoon-Bear
Price:
US$0.00/Piece
|
Get Latest Price
Product Detail
Hansel Hight-Quality-Happy-Kids-Arcade-Cartoon-Bear
Our company is located in the world's largest amusement equipment locality- Panyu of Guangzhou City .The company 's owner have 12years experience in amusement industry .

We focus on design, production ,sales and after service of kids and adults amusement equipment.Our products covers all kinds of kids amusement equipment such as walking animal rides,kiddie rides,battery operated motorbike, bumper car, trackless train rides, carousel etc.

Product introduction of kiddie rides for sale

Kiddie rides are specially designed for kids to ride. There are small kiddie rides types and also larger kiddie rides types. The main kiddie rides in the market are coin operated with a CPU coin acceptor. It is a coin-operated amusement ride for small children. After inserting a coin or token, the kiddie rides start working. While kids are riding on it, the kiddie rides swing with music and games. They are quite attractive for small kids.

The swing set of kiddie rides provides kids with a safe and waving music seat. It is powered by electricity and operated by inserting coins. As for a professional manufacturer of kids amusement rides equipment,you will find all kinds of attractive appearance and various models that can attract kids in our company. Safety is taken into serious consideration. A child under three-year can only get on the ride with the help of an adult. Moreover, the machine is easy to install, operate, handle and maintain.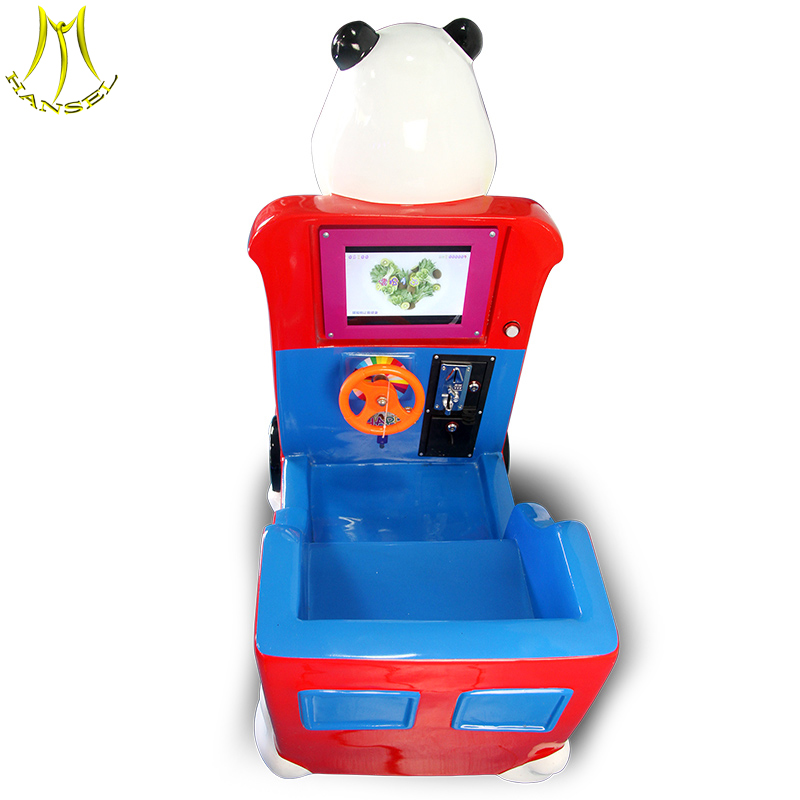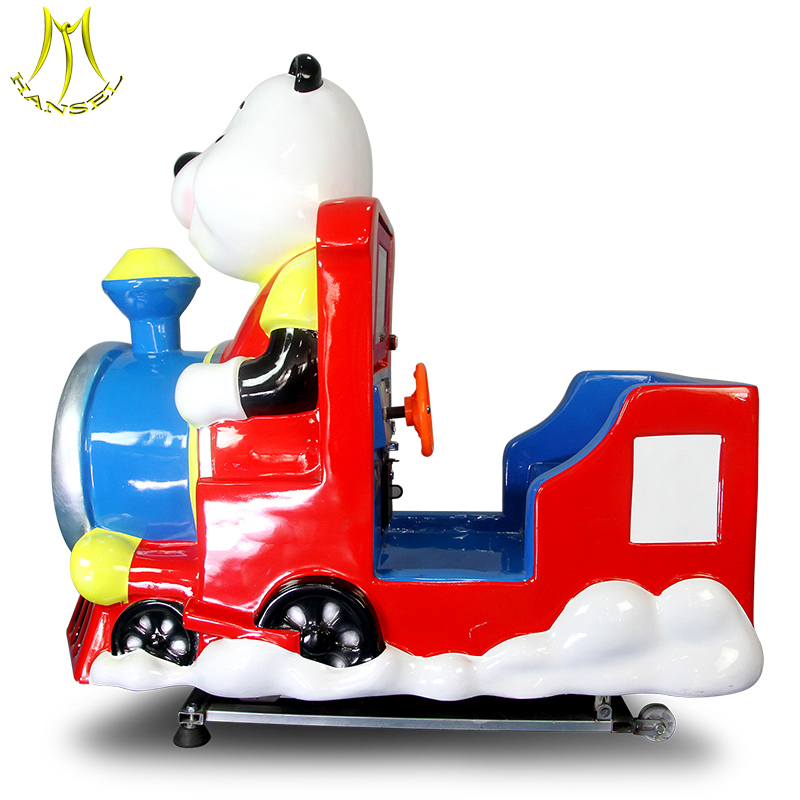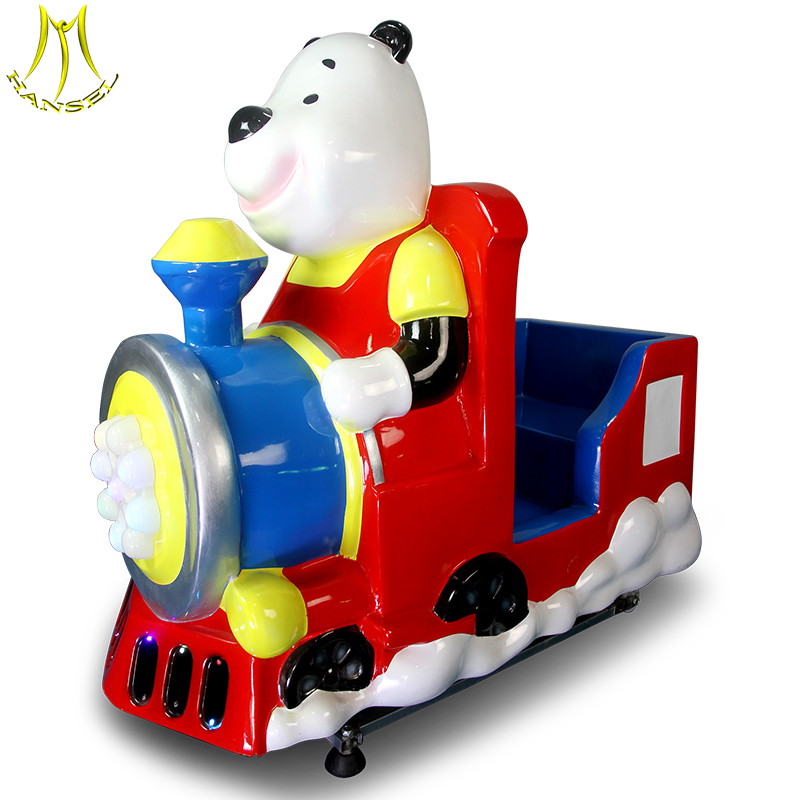 Details about our Hansel kiddie rides
System: coin operated and electric
Type: MP3 kiddie rides,MP4 kiddie rides, game kiddie rides, luxury kiddie rides, etc
Main Material: metal base, fiber glass
Main spare parts: control box, motor,CPU coin selector, LCD screen (only for video kiddie rides), etc
Available place: shopping mall, amusement park, hotel, indoor playground, game center, birthday parties, events, advertising, rent,etc.
Play time :1-4 coins to play 2-5 minutes
Age for player: 1- 6 years kids
Bearing Capacity: 50KG for each seat
Music: English music In SD card, can change music
Painting: car oil painting, green paint, no harm for kids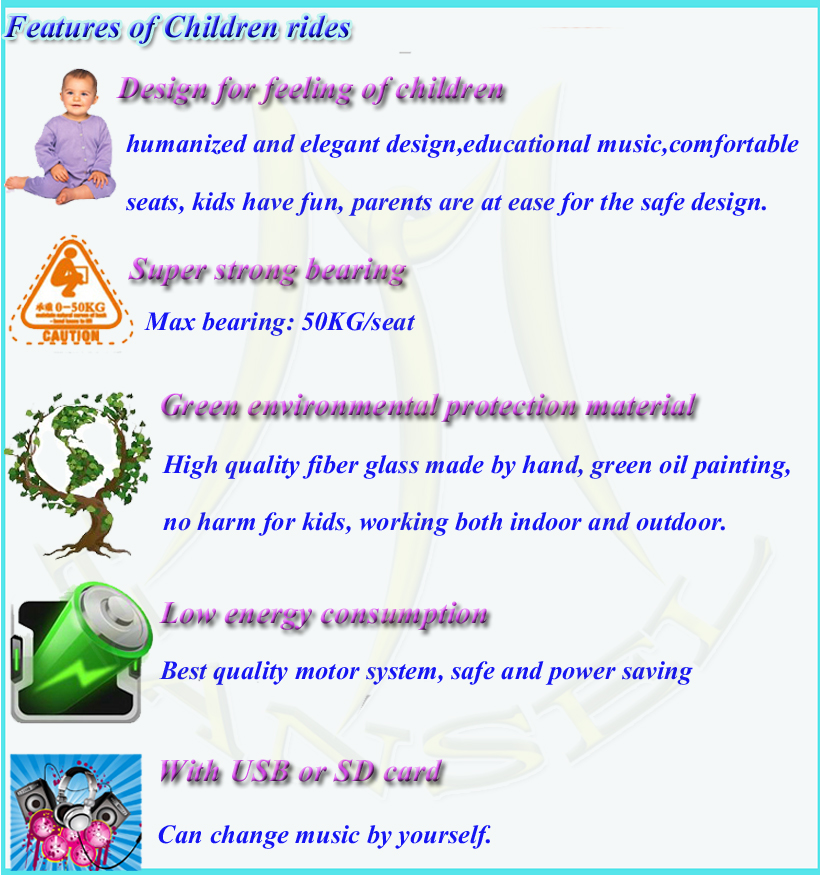 Product features and applications of kiddy ride machine

1) Motor is the key parts and power system of kiddie rides. A good motor will support the kiddie rides in good condition and with longer lifetime. We use high quality motor to make the kiddie rides working stably and offer strong support.
2) Our kiddie rides include stronger metal base and high quality fiber glass reinforced plastic body. We use environmental oil painting. All the kiddie rides are with smoothness surface.
3) We have over 100 different designs of kiddie rides. Those kiddie rides are specially designed to attract kids' eyes. The colorful lights are shiny and more attractive during night.
4) Our customers are all over the world for kiddie rides. With fast delivery, stable quality and effective service, we keep many business partners with long - term business cooperation.
5) We have CE certificate for our kiddie rides.


How to play coin operated kiddie rides?
1). Kids sit on the swing car;
2). insert coin to start the game;
3). Game begin,the machine begin to swing and rock;
4). MP3 play children's song at the same time;
5). The machine automatically stops when the set time is up.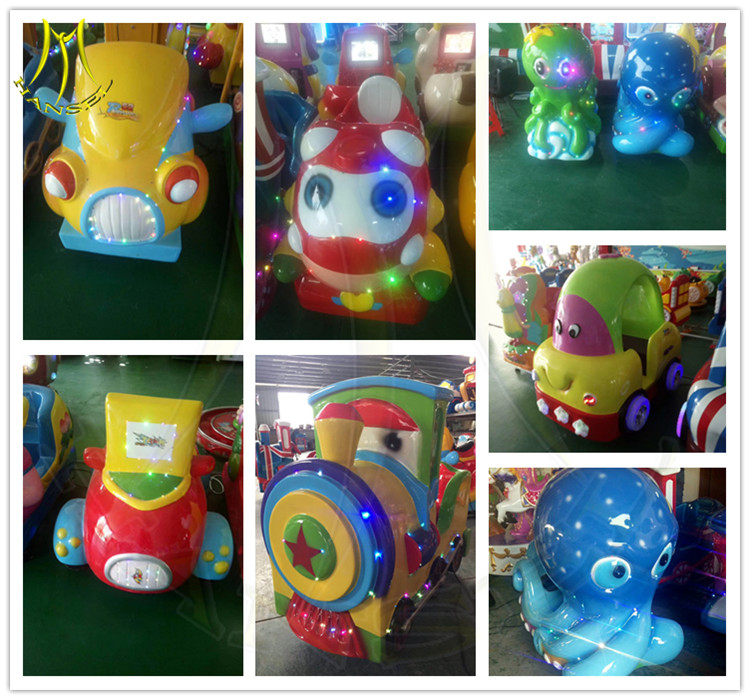 FAQ of Hansel coin operated kiddie rides
1)Why buy a kiddie ride?
Coin rides are main products of the amusement industry for decades, kiddie ride is not subject to fads or trends. A ride will keep returning whatever is desired - smiles, good behavior, money - for years to come.

2) What are the electrical requirements for a ride?
A standard 110V /220V outlet is required. A ride draws 5 amps of power at start and then pulls 3 amps while running.

3) Can we choose our vend price?
Absolutely! For single stand kiddie rides, you can set 1-9 coins to play one time. For other rides, you can set 1-4 coins to play one time.

Our CPU coin acceptor can accept a wide variety of tokens or coins ( thickness 1.2-2.4mm,diameter18-28mm).We can even make the rides "free play"- where the ride begins with just a push of a switch.

4)What parameters could I program on your kiddie rides?
Music ,Sound volume, number of games per coin, game time,etc

5) What is the machines warranty period?
The main spare parts (control box, motor)have 1 years warranty period.

6)How can I maximize income from a kiddie ride?
The location is the most important. If no kids can find the ride, it will generate NOTHING.
Keep the ride clean!
Rotate your rides frequently between locations. Kids grow tired of riding the same ride continually.

7) How to clean the kiddie rides
Cleaning kit contents: toothbrushes, WD-40, window cleaner, putty knife, rags, etc.

8) How much does the ride cost to operate?
The cost to operate a ride over the course of a day is less than a continually running light bulb.

9) Where can I find spare parts of your machines?
We can also offer spare parts separately . You can buy some common parts for stock while buying machines.

10)How much weight can your kiddie rides stand
Our kiddies rides can bear 50 kg (110.23 lb) per seat. Moreover, they can withstand up to 80kg (176.37 lb) per seat one moment in time.

11)Can rides sit outside?
Definitely! All rides are designed to operate for years outdoors.

Workshop of kiddie rides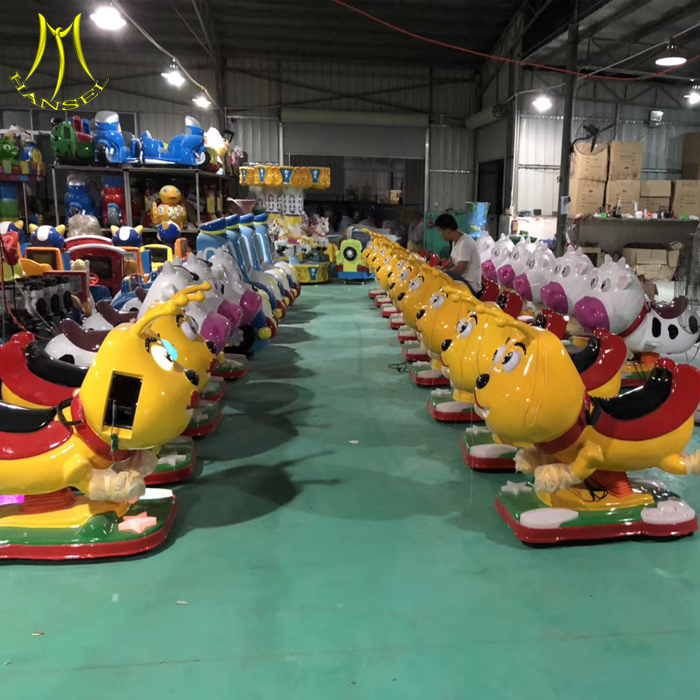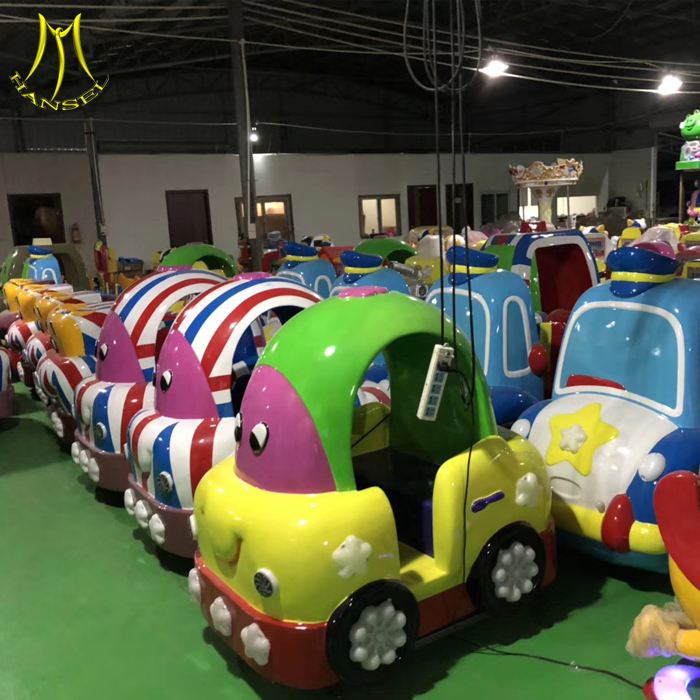 Hansel main catalogues